The Credentials
B.A. with High Honor (magna cum laude) in Sociology & Ancient Greek from Agnes Scott College in Decatur, GA (where I was also inducted into Phi Beta Kappa)
M.Div. with Honors (magna cum laude) from Emory University's Candler School of Theology
D.Min. with Distinction (summa cum laude and Bakke Scholar) from Bakke Graduate University in Seattle, now located in Dallas, TX
Certified Instructor and Facilitator for both Organizational and Individual Transitions (by both Linkage & William Bridges Associates);
Certified Church Planting Coach (by the Church Multiplication Training Center/Generate);
Spiritual Companion (certificate through the Spiritual Life Center of the Catholic Wichita Diocese);
Certified Reiki Practitioner and Master-Teacher (registered in Washington State)
Registered Reiki Master-Teacher (certificate earned through the 160-hour Master-Teacher Program of The Reiki Training Program in Seattle, WA, the only State-licensed vocational school of Reiki!; registration is in the State of Washington).
The Finer Points

Several years ago I constructed a Life-Line – a charting of one's life that registers your personal, professional, emotional, and spiritual ups and downs. What fascinated me were the times when the emotional and spiritual lines converged to provide me with resources for hope, strength, and support. And no doubt the keyest of the key resources were spiritually-grounded people who equipped, empowered, and encouraged me through and past some of the harshest of my life's experiences.
My personal Mission Statement is summed up in those three E words: EQUIP, EMPOWER, ENCOURAGE; and this Mission Statement has become the imperative for how I approach and measure my work. I equip my clients so they can find the physical, mental, emotional, and spiritual resources and tools they need to discover their challenges, claim their strengths, and overcome the barriers that have prevented them from becoming the person God has created them to be. I empower my clients to apply and make the most of those tools and resources. And then I encourage, cheerlead, to help them stay on track and moving forward into their Future.
A minister once advised me to never tell people about my "Past" because they "might not understand." Talk about a barrier! Today I'm an ordained minister myself and, unlike that minister of decades gone by, I'm dedicated to helping people live past their Pasts (and in many cases their Present too) so they can metamorphose their experiences – the good, the not-so-good, the best, and the worst – and redeem them to create a full and fulfilling life for themselves and for those they love. And so it is I work to offer to others the hope, strength, and support I was, and continue to be, given to persevere and overcome and become life-loving.
I haven't always been quick to call myself a minister. Ministers have been given and have earned a bad rap (maybe that should be rep … as in reputation). I prefer to call myself an Amma – a Spiritual Mama. For more than thirty years I've looked to ground my work in prayer and meditation. I'm a contemplative, one who "rests in God" and seeks to live her life from that God-centered space. And this life of contemplation has in large part nurtured and developed my Spiritual Gifts of discernment, wisdom, knowledge, faith, and healing … all of which inform the practices at Teaology.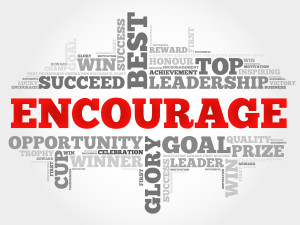 Wherever you may be in your Life-Line, know that you are not on this Earth by mistake or without a purpose. If you don't know what that purpose is, I would love to equip you with the direction and tools you need to get started. Or maybe it's time for you to claim – or reclaim – who you are and how you're going to live with the strength, courage, and integrity it takes to be the you you really are. If so, head over to the Make an Appointment page and reserve 25 minutes for a free consultation. And although I didn't have "what it takes" to be a cheerleader in high school, I'm quite the cheerleader and encourager; and, as you might imagine, I enjoy opportunities to celebrate.

If you'd like more information about the services we offer at Teaology, head on over to our Services page. And, of course, feel free to contact me any time you have any questions or want more information: Kris@Teaology.Life. I'll look forward to opportunities to meet and talk either in-person or in-video. – kt-b