CONVERSATIONS
COACHING
ENC

OURAGEMENT
CONVERSATIO

NS
A "Teaological Conversation" is a Spiritual Conversation, whether it's in person or video-chat.* Our conversations offer personalized listening and reflection that will feed your spirit and help deepen your relationship with yourself … with others … with God.
  *We use FaceTime, Google Hangouts, Skype, and Zoom
SPIRITUAL COUNSEL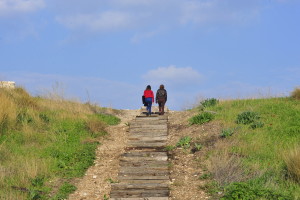 Spiritual Counseling is an ancient practice in which an individual works with someone who can help them draw closer to God through conversation, listening, and prayer. At Teaology our time together begins with whatever is happening in your life with a focus on what God may or may not be doing or saying. Through conversations, prayer, spiritual practices, a little bit of homework, and reflection we can help you move closer and more open to God and what He's wanting to do for, in, and through you.
$75/1 hour …… $120/2 hours
BODY-WORK THERAPY
currently unavailable
Body-work Therapy combines guided meditation and Reiki to help you relax, center, recoup your energy, and refocus on what is important to you. And our body-work sessions also include time for feedback and reflection. Click HERE to learn more about Reiki and Body-work Therapy.
$95/1 hour …… $125/1.5 hours
COACHING
Coaching can help you focus, wrestle, make decisions, and move ahead with whatever you decide. It can help you succeed more and fail less. It can help you overcome challenges, gain confidence, improve your life, and motivate you to do more than merely "settle." Our Teaological approach to coaching follows an holistic perspective that focuses on the synergy of physical and mental health, emotional well-being, spiritual strength, and solid relationships.
TRANSITIONAL COACHING

 
Few of us have been taught that there is a difference between change and transition, and we use the words interchangeably. Contrary to popular use, change refers to an outside event or process and transition is the internal reactions or responses we have to that change. Change can generate positive and negative emotions: we can be happy or not so happy about it, look forward to it or not. And at any given time we can feel opposing feelings, often at the same time. Transition Coaching gives you a place to successfully move through the changes in your life. Whether we talk on the phone, through a video-chat, or meet in-person, we'll provide you with opportunities to vent, scream, and yell if you need to; to cry and/or otherwise express your feelings. When you're ready, we can help you dig below your feelings to see why or how the change may challenge you; and we'll work with you to discover, develop, and use tools that can allow you to thrive rather than merely survive. Our Transition Coaching package allows us to provide you with on-going transitions monitoring and support. 
$150/1 hour … 

$750/six 60-minute sessions
FROM HOPE TO HABITS COACHING

Are you "living the dream" – living the life you were meant to have? Maybe you're not even aware of what your life is meant to hold. We know without any doubt that each of us has been created for a reason, for a purpose, and it's that purpose that makes each of us unique. If you haven't already  found your purpose in life, our From Hope to Habit Coaching can help you discover and articulate your reason for being on Earth and help you move from hoping to fulfill it to acquiring the habits that will allow you to do it! And when you're ready to become all that you've been created to be, we can walk with you to support you and provide you with the accountability you'll need to accomplish what you commit to doing.
$750/six 60-minute sessions with email support
 

ENCOURAGEMENT
Over the past twelve years Teaology has had the privilege of providing encouragement to the several hundred people who've found rest, respite, resources, reassurance,  and other encouragements here.  Here you can find someone who'll listen to you without judgement. Someone who can help you reflect on what you're thinking or feeling. Someone who can hold your pain for a little while. Someone you can trust to provide you with an objective reality check when that's what you need to live your life fully to its fullest. Someone who's here just for you…. 
ENCOURAGEMENT SESSIONS
A number of Teaology's clients subscribe to what we call Encouragement Sessions: 30-minute phone calls that provide a listening ear; reassurance; and tips for staying positive, centered, and on-track. Our Encouragement Session clients report they feel calmer, more confident, and more positive about themselves and what they're facing than they did a half-hour earlier.
$25/30 minutes (ask about our packages)

REALITY CHECKS
Do you work or live with someone who continually questions what you say or believe … what you know to be true, at least for you? Someone who makes you question and doubt yourself? Someone – or it may be a situation – that has you asking, "Am I crazy, or what?". We have years of experience listening, asking questions, reflecting, and "speaking the truth in love"; and we're committed to doing all this and more in an objective, non-judgmental way that will encourage and affirm you whether your thinking is "spot on" or in need of a little more spot checking. A Reality Check Session provides you with the one-on-one time you want to focus front and center on what's important to you. We can talk in-person, by phone, or by video-chat.
$75/hour
12-STEP SUPPORT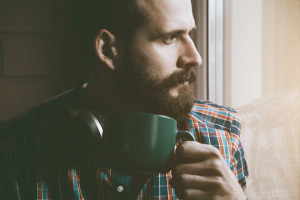 There is little more valuable than a good sponsor and the at-least-once-a-day check-ins we need with him or her. There are times our sponsor is unavailable to us, literally or figuratively (we know of a sponsor who lost her abstinence after her sponsor lost her abstinence after her sponsor lost her abstinence … yes, back three generations of sponsors!). We also know firsthand that sobriety and abstinence bring on doubts and questions we may not feel comfortable sharing with a sponsor. Some of us have lived for decades with a deep darkness inside us that can be very frightening when it meets the Light of recovery. And it's all the more frightening and threatening to our recovery because the only coping mechanism we know is our addiction and we know it – and trust it – better than we do The Higher Power to Whom we've made a conscious decision to turn our lives over. Our commitment to people in recovery is such that we'll do our best to meet with you within a few hours of your call. Let us help, or at least reflect with you about the kind of support you may need at your particular point of recovery. And, as with all we do, we'll focus only on you, provide encouragement, speak Truth in love, honor who you are while holding out the possibilities of who you can be, and treat you with the utmost of respect … NO MATTER WHAT!
$90/hour
SELF-WORK WORKING SESSIONS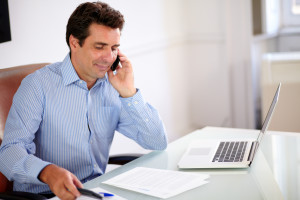 After watching too many sponsees lose their abstinence while working their Fourth Step, Dr. Kris designed Self-Work Working Sessions to provide a thorough step-by-step process that's offered with grace, respect, and acceptance. Our Working Sessions provide over 150 questions that help folks examine their lives from their earliest memories to the day at hand; and we remain available to answer questions, to listen, to reflect with you, to keep you on course, offer a cup of warm tea, and to provide you with words of assurance and comfort. Obviously,  self-work work takes more than just a few hours, so we offer packages that can help get you started or pick-up where you've left off. And we've got a Self-Work Working Weekend package for those who want to get away and work their work or move into or through a Fourth Step in the company of others. We can also arrange Self-Work Working Retreats that allow people to complete their Fourth, Fifth, Sixth, Seventh Steps (particularly fun on a cruise!).
Basic Package

: $500/six 1-hour sessions
Working Weekend: $1,200 (plus coach's costs) 
Working Retreat: $500/day (per person + coach's  costs)
Book an Appointment